How you can Give
and help reach
every

one for Christ
2 Corinthians 8:11-15 (NIV)
​
11 Now finish the work, so that your eager willingness to do it may be matched by your completion of it, according to your means. 12 For if the willingness is there, the gift is acceptable according to what one has, not according to what one does not have.
13 Our desire is not that others might be relieved while you are hard pressed, but that there might be equality. 14 At the present time your plenty will supply what they need, so that in turn their plenty will supply what you need. The goal is equality, 15 as it is written: "The one who gathered much did not have too much, and the one who gathered little did not have too little."
Traditionally we take up a tithe/free will offering every service.
Utilize our easy, convenient and secure Giving Kiosk located in the church foyer.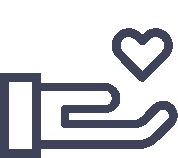 "Whoever is generous to the poor lends to the lord, and he will repay him for his deed."